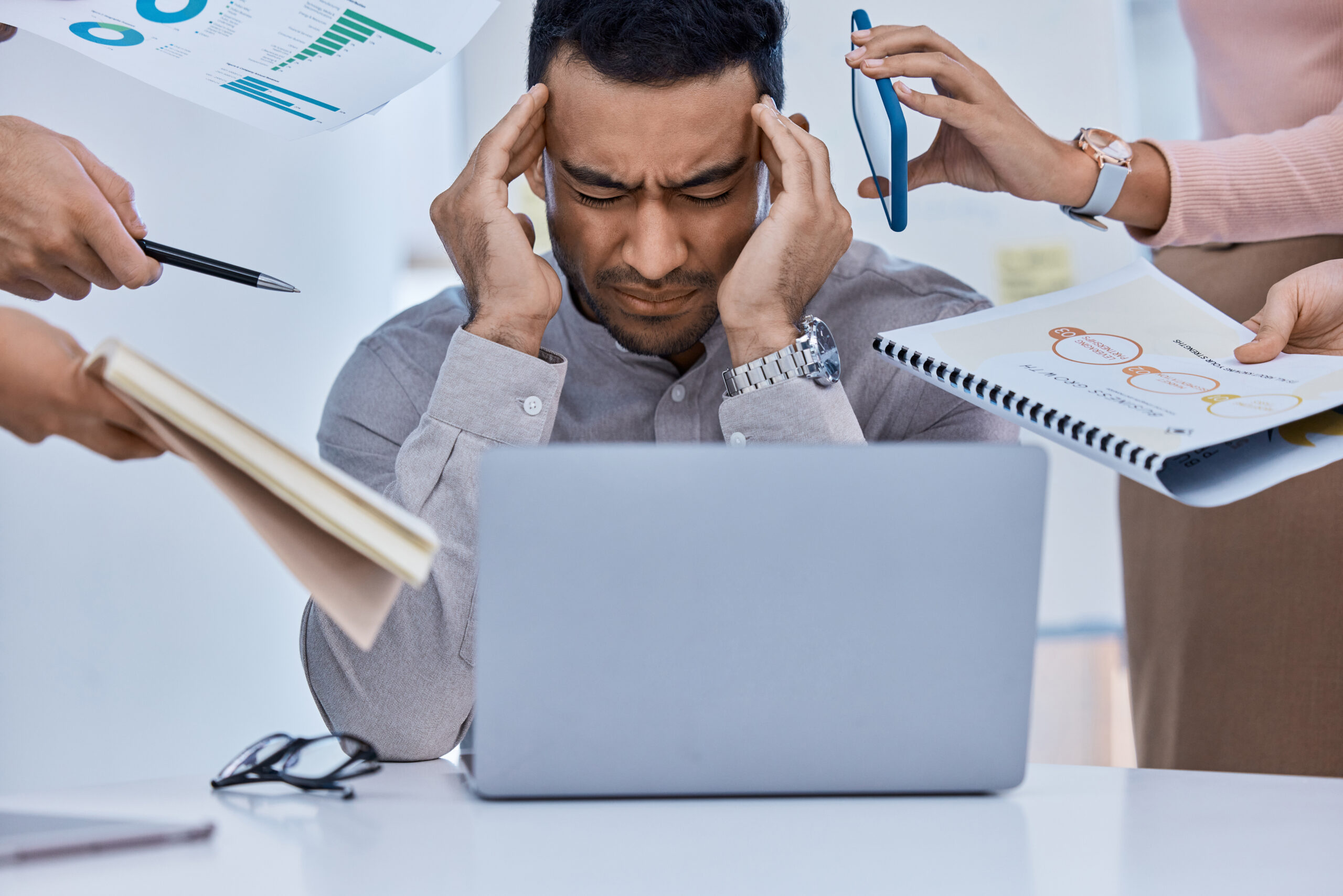 Top 5 Myths of Video Marketing That Small Businesses Fall For
21 May 2023
Diversifying marketing channels, Effective video marketing, Instagram video marketing, Online video advertising, Quality in video marketing, Small business marketing myths, Small business video marketing, Video marketing myths, Video marketing strategies, Video production costs, Video production tips, Video storytelling, Viral video misconceptions, YouTube marketing
0 Comments
Businesses know they need to do more video marketing, but there is so much conflicting information about what you need to do, when you need to do it and how often!
These are the top 5 myths of video marketing that small businesses fall for.
Myth 1: Online videos are commercials
If your videos are commercials…you're doing it wrong. Very wrong. 57% of Americans skip ads. (Marketing Week). People only watch 5.5 seconds of a 15-second ad before skipping, with this figure jumping to 7.4 seconds for a 30-second ad. That might sound like a long enough time, but there are two things to think about here.
First, they're skipping your video. Maybe you paid for a Facebook ad, or you invested time in shooting your video. Five seconds and they're gone. You didn't even get to your pitch yet!
Second, skips don't convert to sales. People hate being sold to. Even when they are online looking for reviews or your content.
Instead, develop your videos as promotional tools that tell stories. If you have products, create stories that show the benefits. Too many people get stuck in the box of creating an elevator pitch. They tell you how many buttons they have, what colors are available… but miss the why. People couldn't care less about the features. They want to know why your product affects their life. 
Videos by a brand succeed when they serve the community, not sell to it. 
Myth 2: Quality doesn't matter if your story is good
I hear this one all the time. If the story is good and people love it, it covers a multitude of videography sins. 
Most of us are on a budget. We're not a multi-billion dollar corporation. We're a small business by choice or circumstance. That's understandable. Unfortunately, our clients and customers don't agree with that assessment (and this scares too many businesses off from video). 
A study by Verizon Digital Media Services (VDMS) found that the average time spent viewing a video fell by a massive 77% when video quality dropped, and more than 85% surveyed said that they expect TV-like quality with every video they see on the Internet. 
Wait, what? "TV-like quality." That means that shooting from your iPhone in portrait mode isn't going to cut it anymore. It did in the early 2000s when YouTube was young. Now though, that's just a sign that your content isn't worth them watching it. Yikes!
Another study by Brightcove found that "62% of consumers will develop a negative perception of your brand if you publish a poor quality video and 60% won't engage with your brand."
But, the fact is that "low-quality" doesn't just mean shaky and blurry cameras. We're talking about a video that is planned out, a message that is clear, tells a good story, and has great visual video as well as audio. These things are easily fixed and prepared for. But, you need them to deliver videos that your customers will watch, that your brand will benefit by, and will convert into sales.
Myth 3: Your video has to go viral to be successful
Viral was a buzz word of the 2000s. Viral videos, while great at the moment, don't often survive long enough to be a realistic marketing plan for many small businesses. Even Upworthy, once the king of viral posts and internet has only has 0.3 percent of posts going viral. They're largely forgotten past their days of taking the internet by storm in 2012 (NPR).
(Quick definition, "going viral" means having a video that is incredibly popular and is shared across the internet.)
Going viral serves a brand, not necessarily a product. If a video gets out in front of a few million eyeballs we're talking about brand awareness, which is fantastic. However, a video going viral doesn't serve every video or every business. 
For most businesses (and I'd actually argue all businesses), the goal is to create sustainable, good, helpful content. Don't try to go viral. The point is that the right people love you and the right people ignore you. You want to find customers and serve them, so they become paying customers, not clickbait that fails to convert into sales. 
Is going viral great? Yes. Is it necessary? No.
Myth 4: Pick one channel and use it
Many people choose this option because they want to focus their energy on the one channel that they see conversions from. Some businesses, for example, only use Facebook because that's where people engage them. Or they only use Instagram, because that's where people find them. They might only use YouTube because they want to educate people and build a community. 
All great options. But what happens when the YouTube bubble finally pops? Or when Facebook starts to become less popular with a whole demographic (like it is now among Millenials)? Or when Instagram gets shuttered by their parent company Facebook?
Diversifying your marketing is the only way to secure your future and not waste your efforts. Accepting that each of these platforms actually has a different purpose to your marketing is why you want to produce content for more than one or all of them.
1.8 Billion users every month. (Business Insider) It's also one of the largest search engines on the internet and just happens to be run by Google. Yes. YouTube is a search engine. That means that for years after you've posted your content Youtube indexes it, suggests it, shares it, and hosts it. Your tags, headlines, and categories keep building SEO and link strength. 
YouTube is a great platform to engage and educate your audience for years. It's fantastic for lasting content that can continue to be referenced by your community, be used to build your brand. YouTube is best built as a long-term and lasting marketing tool.
Demographics tend to be people of all ages and background. You need to be on YouTube.
Around 1 Billion active users (The Verge). Instagram is a photo and video social platform with powerful hashtag and discovery tools. Limited to 1-minute videos, it requires quick delivery. It's still highly popular for finding businesses. The new "Follow a hashtag" feature also means people will be alerted to posts like yours and potentially find your video. 
However, unlike YouTube, it's is not a possible evergreen funnel, as Instagram tends to recommend only recent posts in their algorithms. It is a way to be found by new sources, and people tend to be more engaging in comments and DMs on this platform. 
Instagram is used to be found, to be relevant, and to engage with your community day by day. You also need to be on Instagram.
1.52 Billion people online daily. Facebook is synonymous with a website for many potential buyers. A Facebook page doesn't even have to have a lot of followers. It just needs to present an image of a "thriving" business. It's not unheard of for potential customers to check out your website and Facebook when they are considering buying from you.
Putting This All Together
YouTube is long-term and should be used to educate your community, rather than a direct selling tool. Youtube is you as a company. 
Instagram and IGTV are used for weekly (or daily) interaction with your customers to show off your stuff, sell stuff with free hashtag marketing, and the Social Networking aspect allows you to easily record live video to instantly reach out and touch your audience. 
Facebook is branding for a business that's public outside of a website. It has honest reviews by customers and clients, ratings, business hours and shares your content. Advertising is easy here too. 
A business should be using all of these avenues to promote their content, not just focusing on one. Even if it's the same video being repurposed and sent to each of the four platforms, you're talking to different people with different needs and habits. Don't sell yourself short by closing down a channel that only takes 1 or 2 clicks to share to. 
Myth 5: Professional Video Costs Too Much
video is an investment. Hands down. A typical video can run from $350 to $1500 easily. Adding in different features, hiring videographers, actors, scriptwriters, animators, voice actors…it can add up.
But cost?
5 Billion videos are watched every day on YouTube. 
45% of people watch more than an hour of Facebook or YouTube content a week.
Marketers that use video grow 49% faster than those that don't use video in advertising
Marketers with video receive 41% more web traffic than non-video advertisers
52% of world-wide marketers list video as the best ROI.
Video in email leads to 200-300% click through rates
After watching a video 64% of people are more likely to by a product
So, is Video Production too costly? With those kinds of numbers, the opposite is clearly the case. It's far to costly to avoid video marketing. That is, if it's done correctly. Myths 1 through 4 highly what's wrong with video marketing. Do it right, and you've got a cost-effect marketing plan that turns into dollars. Do it wrong, and you're an infomercial that people click off in 10-seconds.
Have questions about our Unlimited Plans? These plans are best if you are planning to record your own content or have content, and need to hire someone to edit into a finished product.
Monthly
Unlimited videos at a flat-fee. If you need more than one video or are looking at regular monthly work this is a great option.
24-48 Hour Turn Around
Unlimited Versions
Royalty Free Music
Stock Footage
Lower Thirds and Animation
Captions and Subtitles
IG Reels Versions
#shorts Versions
Custom YouTube Thumbnails
YouTube Channel Audit
YouTube Channel Management
YouTube SEO & Strategy 
Formatted for Any Socail Media
Dedicated Video Editor
Quarterly
Save $270 by paying quarterly 
Unlimited videos and video editing at a huge discount on the monthly or individual plan.
24-48 Hour Turn Around
Unlimited Versions
Royalty Free Music
Stock Footage
Lower Thirds and Animation
Captions and Subtitles
IG Reels Versions
#shorts Versions
Custom YouTube Thumbnails
YouTube Channel Audit
YouTube Channel Management
YouTube SEO & Strategy 
Formatted for Any Socail Media
Dedicated Video Editor
YouTubers's Annual
Save $2,160 by paying annually.
For you, video isn't a one-off thing. It's a weekly, monthly, and annual commitment. Pay only once a year for unlimited youtube videos over a year!
24-48 Hour Turn Around
Unlimited Versions
Royalty Free Music
Stock Footage
Lower Thirds and Animation
Captions and Subtitles
IG Reels Versions
#shorts Versions
Custom YouTube Thumbnails
YouTube Channel Audit
YouTube Channel Management
YouTube SEO & Strategy 
Formatted for Any Socail Media
Dedicated Video Editor