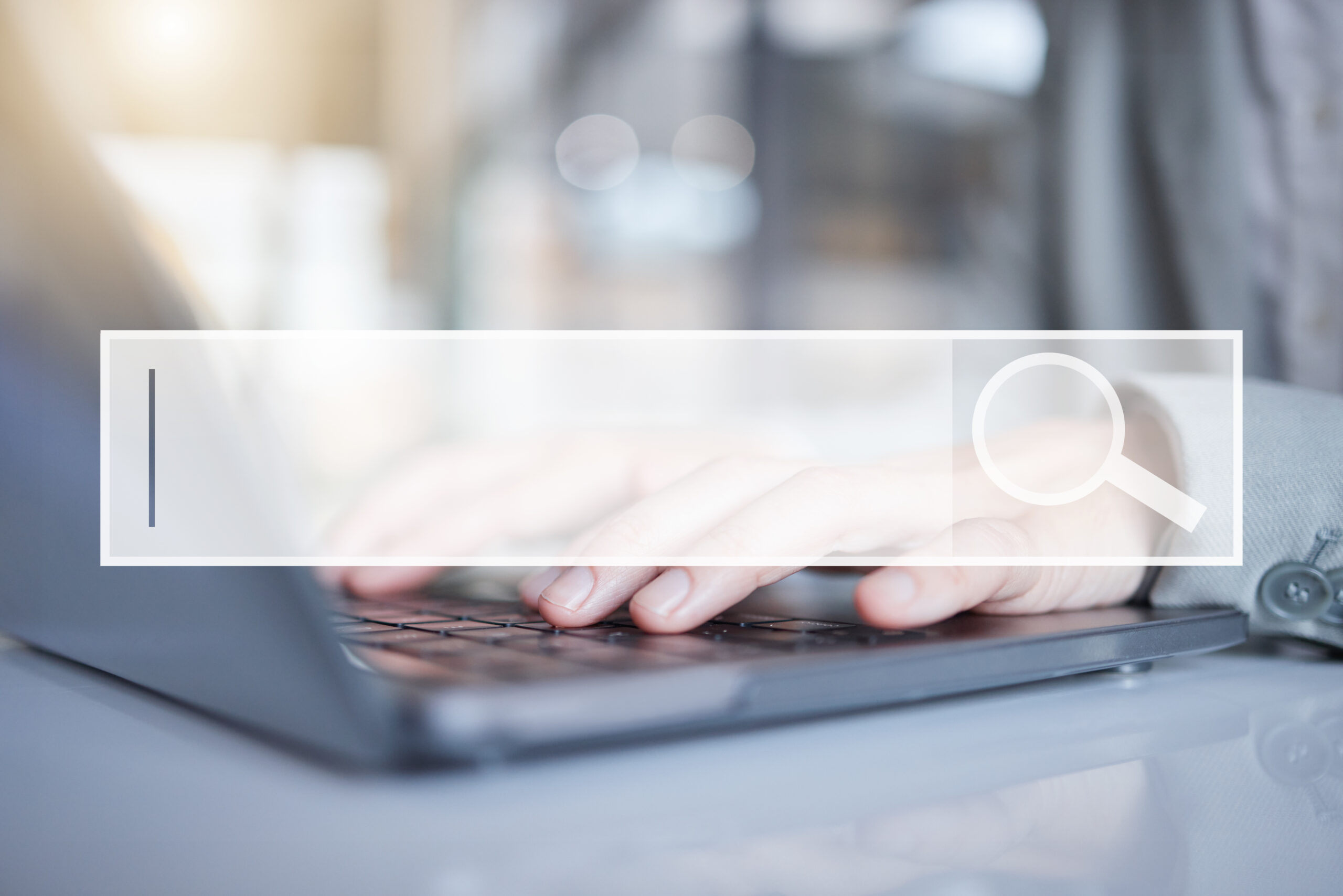 Optimizing YouTube Search for Video Marketing Success
20 May 2023
Content strategy, Keyword research, Social media videos, Timecodes, TubeBuddy, Video ideas, Video marketing, Video production, Video SEO, VidIQ, YouTube channel growth, YouTube engagement, YouTube optimization, YouTube search
0 Comments
With so many people home recently, Youtube Engagement is the highest its ever been. And more video content is uploaded in a single month than network television has produced in 30 years! YouTube Search alone accounts for 28% of Google's search volume (psst…it's also owned by Google). Yet, so many content creators don't factor YouTube Search into their marketing, video planning or even their content strategy. Worse, they don't know how to be optimizing YouTube Search for Video Marketing Success.
Now, at the outset, I need to say that I am a proponent of creating good, quality content and not just building videos for search. It's the worst kind of clickbait to develop content just for views and then fail to serve your clients. I hate clicking a link, only to realize I completely wasted my time reading absolutely nothing but SEO content and KeyWords thrown around a page. Don't be that guy. Don't be that business.
A recent Hubspot study found that 73% of consumers prefer seeing videos on social media that are entertaining. In 2020, that's your job. Entertain and serve your customer base, and they'll reward you.
So, with that soapboxing over, let's get to the list!
Optimize YouTube Search with quick Keyword Research ON YOUTUBE
We use tools like Youtube every day and don't realize that they actually work. Sometimes that's the problem. When we approach it as a business, we approach it from a money-making mindset instead of how we actually use it. How do you use YouTube?
Simple, you go to Youtube.com and you type in what you want to see or learn about. Or have your ever realized that typing a question into google often brings you to just that video that answers that question? This isn't because Google and YouTube know everything, but that someone built that video to be found.
So, in your niche, why not try it? For free. Just go to YouTube.com, open the search bar and type in a keyword into the search bar. You'll get popular searches right there in the autocomplete! Use this tool to start brainstorming your video topics. This is just the beginning, but a huge help in narrowing down the videos that are going to do well for you.
Take those keywords you just found and build a video around them. Better yet, take a deeper dive into that keyword to see if you can compete with the 100 hours uploaded every minute.
Enhance Your YouTube Search with VidIQ or Tubebuddy
Alright. You've got a basic idea. Now, dig deeper. Does this search term have too much competition to even get you seen? Another tool that can help you maximize YouTube Search are tools like TubeBuddy and VidIQ.
Both are tools that offer free and paid tiers to help your YouTube Channel Grow. It's not magic. It takes work. But it helps you find what is working in your niche and what isn't. It also keeps you from spinning your wheels on content that is just too crowded for you to get seen.
Full disclosure: clicking the links here for Tubebuddy and VidIQ are affiliate links, and I receive a small commission if you buy. However, I only recommend tools that I personally use and it is not a sponsored commission. I have used them for years and how hope you like them too.
VidIQ is my favorite tool for Youtube Search. You put in your keywords and it not only gives you a search volume but also generates a competition score. Anything lower than a 50% and you're video is in danger of not getting seen. It does also suggest other related keywords that you might use. I've often used this for tags and description SEO. But, I also give more weight to using that ideal term in my thumbnails and title where people who are searching for content will find it.
You can find VidIQ here. They offer a pretty decent free plan, but I'd recommend joining their Boost or Premium plan to get the most out of their tool. For around $10 a month, it's worth it. There's also a full-featured 30-day trial.
Make a List of Video Ideas
After you've done the research, now don't make the mistake of putting all your eggs in one basket. If this search gave you a title or a topic, now build your video around it. But don't forget that people want to be entertained. So, make a list of video ideas that match that keyword. You'll be surprised that you may even find a series of videos out this.
Personally, map out about 4-5 videos from one keyword phrase. Then, I'll probably walk it back to one. But, too many creators do this the other way round. They create a video and then try to optimize it for search. The old adage "build it and they will come" doesn't work in the real world unless they wanted you to build it in the first place.
Build Your YouTube Video for Search
Now start writing your script or storyboard. Some people like to shoot from the hip, and that's cool too. But be sure that your video is going to deliver on the content that you've promised. What's more important than people finding your video is actually watching it. If they're not watching it, YouTube won't recommend it. And then what's the point?
So, if you're going to answer a question, be sure you deliver. If you're going to show off a travel destination, then make sure it's clear that you're doing that. If you're going to build for YouTube Search, don't make it surface level with a title and thumbnail. The video has to be quality for people to sit through it.
Use Timecodes Built For Search
A new feature from Google and YouTube has been Timecodes. The promise is that you can now "chapter" your videos and they'll possibly pop up in Google Search. (Psst…remember that Google owns YouTube).
Use those same keywords to create timecodes in your video. Current rules for formatting timecodes go in the description. You need to start with 00:00 and then at each interval of something important (and searchable) you add another timecode. Use those keywords you found and built into your video.
Example:
0:00 Intro
0:23 – How do I use YouTube Search
0:45 – Use Tools like VidIQ
1:30 – Build it and they will come (if they want to)
So many do these 5 things wrong! Either they don't build for search or they try to game the system. Build quality content, but use search to get you there.
Want more Youtube and video marketing tips? Sign up for my newsletter or visit me on LinkedIN, YouTube or Instagram. Be sure to check back here for more blog posts.
Better yet, drop me a line or check out our unlimited video editing subscription plans!
Have questions about our Unlimited Plans? These plans are best if you are planning to record your own content or have content, and need to hire someone to edit into a finished product.
Monthly
Unlimited videos at a flat-fee. If you need more than one video or are looking at regular monthly work this is a great option.
24-48 Hour Turn Around
Unlimited Versions
Royalty Free Music
Stock Footage
Lower Thirds and Animation
Captions and Subtitles
IG Reels Versions
#shorts Versions
Custom YouTube Thumbnails
YouTube Channel Audit
YouTube Channel Management
YouTube SEO & Strategy 
Formatted for Any Socail Media
Dedicated Video Editor
Quarterly
Save $270 by paying quarterly 
Unlimited videos and video editing at a huge discount on the monthly or individual plan.
24-48 Hour Turn Around
Unlimited Versions
Royalty Free Music
Stock Footage
Lower Thirds and Animation
Captions and Subtitles
IG Reels Versions
#shorts Versions
Custom YouTube Thumbnails
YouTube Channel Audit
YouTube Channel Management
YouTube SEO & Strategy 
Formatted for Any Socail Media
Dedicated Video Editor
YouTubers's Annual
Save $2,160 by paying annually.
For you, video isn't a one-off thing. It's a weekly, monthly, and annual commitment. Pay only once a year for unlimited youtube videos over a year!
24-48 Hour Turn Around
Unlimited Versions
Royalty Free Music
Stock Footage
Lower Thirds and Animation
Captions and Subtitles
IG Reels Versions
#shorts Versions
Custom YouTube Thumbnails
YouTube Channel Audit
YouTube Channel Management
YouTube SEO & Strategy 
Formatted for Any Socail Media
Dedicated Video Editor